Experience Artist Daniel Mazzone's Work In 'Life Is A Circus' Basel Exhibition at 1 Hotel South Beach
Toronto-based contemporary artist Daniel Mazzone kicks off Art Basel Week in Miami at 1 Hotel South Beach with 'Life Is A Circus' exhibition on Wednesday, December 4th from 7 – 11pm. He will be showcasing all new never-before-seen pieces of his art and sculptures, including the release of his first 6 foot YUME collection sculpture. YUME represents the child in us each that follows their heart, passions and dreams to be whatever they want to be. In total the show will feature 8 sculptures and approximately 12 wall pieces.
Hailed as "the next Andy Warhol" by Elite Daily, Daniel Mazzone made his official Art Basel Miami debut in 2015 selling out his entire collection of 24 pieces. His work has caught the eye of celebrities, professional athletes, and art collectors alike. Some of his high-profile clientele consists of The Tanenbaum family, Michael Wekerle, François-Henry Bennahmias and José Bautista.
Daniel's vibrant collages include a visual history of his subject—original letters, magazine covers, song lyrics—which he assembles to create eye-popping works of art. Some pieces include newspaper clippings from the 1800s, while others contain rare and exotic artifacts. Daniel's uniquely authentic style conveys the many layers and complexities of each subject. Above all, his technique imbues each piece with soul and a deep sense of character.
Daniel has previously exhibited at Canadian Heritage Art Company (2013, 2014), Hazelton Fine Art Gallery (2013, 2014), and at the 2014 Toronto International Art Fair. In May 2015, Daniel held his first New York exhibition, "Torn Apart", at the Carriage House Arts Center. We had the pleasure to chat with Daniel Mazzone about his work, art career and his upcoming exhibition at 1 Hotel South Beach during Miami Art Week 2019.
Q – You have such an amazing success story, what aspect was the most memorable for you along the way?
A – I think for me there is no one thing that stands out. The whole experience together has been crazy! And it keeps going which is a gift I couldn't be more grateful for.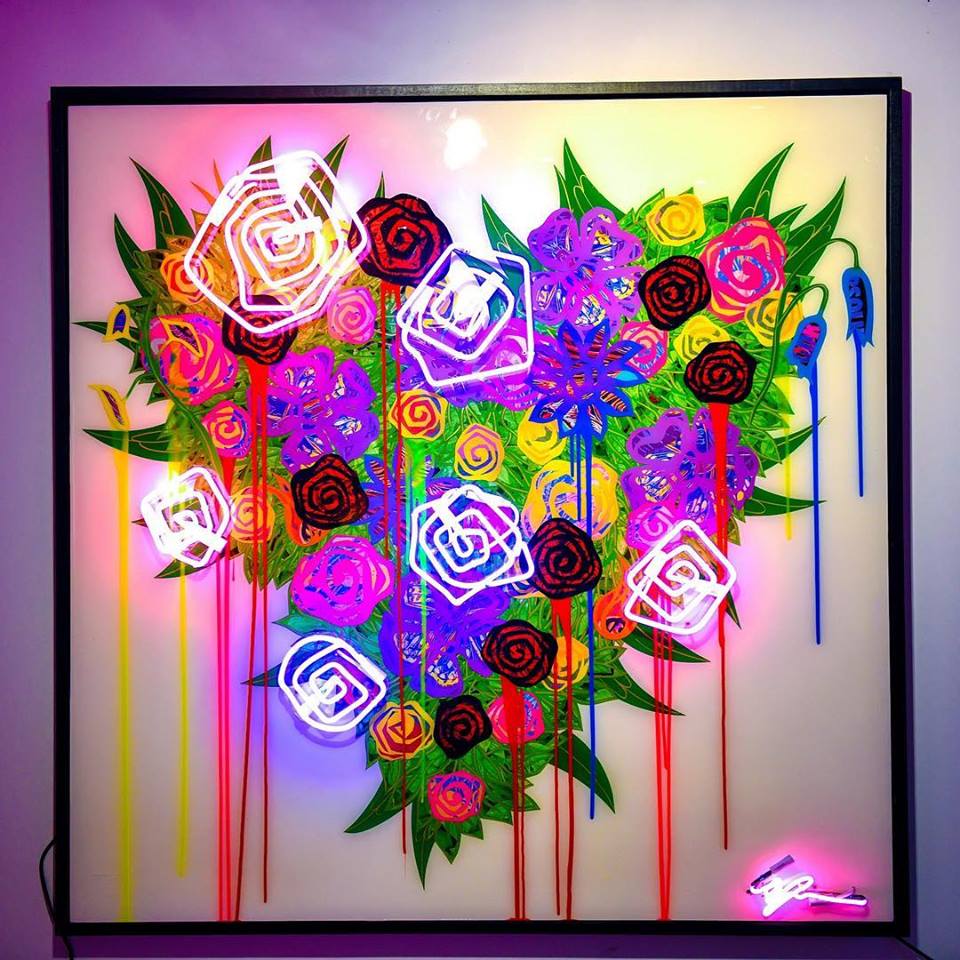 Q – In your opinion, what role does an artist have in society?
A – Well, I think as an artist we have the ability to put messages across to an audience in a creative way… So, why not spread some positivity?!
Q – What is your creative process like?
A – Once I come up with an idea I like to study my subject a lot to get my creative juices going. I really want to make the picture makes some sense. I then build the artwork like a sculpture, piece by piece.
Q – You've worked on so many incredible projects, which one was your most enjoyable?
A – I'm working on a huge piece for an airport which is really exciting. And a documentary to follow! I'm very pumped about both.
Q – Can you tell us about your upcoming show this year during Art Basel Miami Week at 1 Hotel South Beach?
A – This is one of my most exciting shows yet. It will be called "Life is a Circus". We will have all things that make you feel like a kid again. So excited!!
To learn more about this fascinating artist, for sales or commissions, visit www.danielmazzoneart.com / RSVP to his upcoming exhibition during Miami Art Week at 1 Hotel South Beach taking place on Wednesday, December 4, 2019 from 7-11pm at: [email protected]
Published at Tue, 05 Nov 2019 00:16:33 +0000